1. Request a Free Estimate
We make buying new Precast Concrete Step simple and easy from start to finish. Our process starts with contacting us by using the button below or calling us on the telephone. We will schedule a time to come out to your location and will take all the guess work out of your new step project. We have over 50 years of experience in the concrete step business. Often times you do not need to be home for our on-site visit.
2. Free Onsite Visit
On the scheduled day, our experienced and professional estimator will arrive at your location and quickly take all the required measurements for your new precast concrete steps. Our estimator will write up the free, no obligation, estimate and answer any questions you have about your concrete steps. The free onsite visit process usually takes no longer than 15 minutes. We include delivery of the new concrete step and removal of your old step and all labor required for complete the installation.
3. Free Installation
After you accept our estimate, we will begin building your precast concrete steps and custom steel railings. We will schedule a day that is convenient for you to perform the installation. Often, you are not required to be home for the installation process. We can complete all of the work from the outside of your home in typically a couple of hours. We will remove the old steps from your home and install the new concrete steps and perform any leveling required. We guarantee that the steps will remain level for two years from the installation date.
4. Enjoy!
You can begin enjoying your new precast concrete steps immediately after installation. Your new concrete steps will provide many years of safe and durable access to your home or business. The whole process is easy and simple, and we take care of all the details.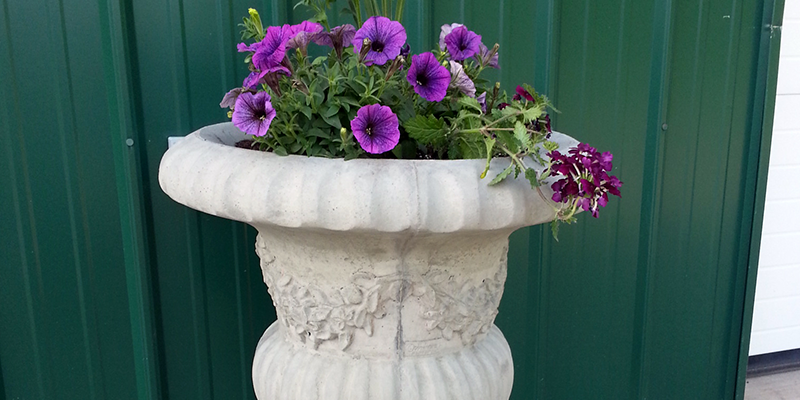 Precast Concrete Planters are the affordable gold standard for your patio. They are durable through decades of use and are stable through strong storms. They provide timeless elegance to any setting. Plastic and fiberglass planters are expensive and only last one or two seasons as UV light ruins them. Concrete is not affected by sunlight and will look beautiful for years. Complement your beautiful new precast concrete step with a beautiful planter for your favorite outdoor flowers.
Dimensions:
27.5" High
19.5 in Diameter
10" Bowl Depth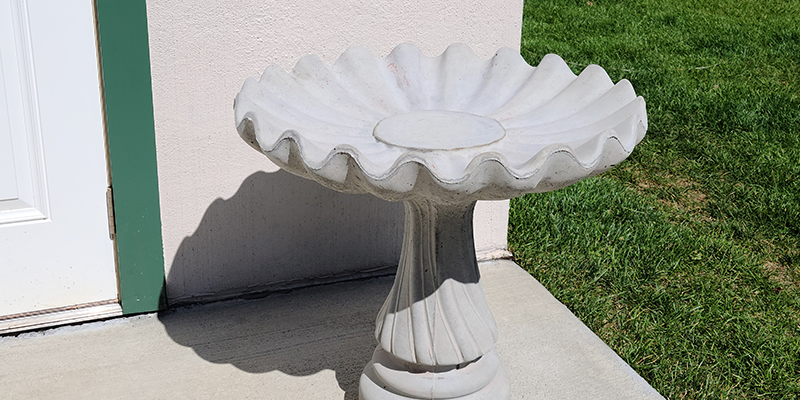 Add a precast concrete bird bath to your garden, backyard or next to your new precast concrete step. Our bird bath is made from durable concrete. It will stay standing through strong winds and provide an inviting spot for the birds to stop by after visiting the backyard feeder. A precast concrete bird bath will look beautiful for years.
Dimensions:
Diameter: 27″
Height: 26″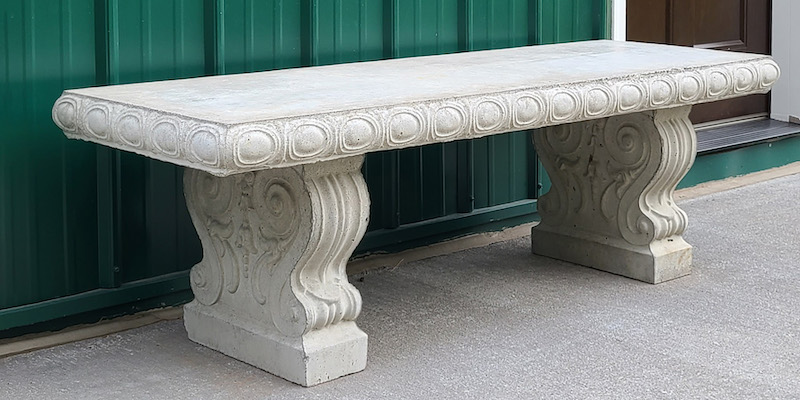 Made of durable, long lasting precast concrete. Custom Step Company Precast Concrete Benches add a
touch of class and elegance to any outdoor atmosphere. These benches are made to last and require
zero maintenance. They are not affected by UV light like plastic and fiberglass benches. They can also
weather the strongest storms and winter conditions. This bench is built to last for decades.
Dimensions:
Depth: 19"
Length: 56"
Seat Height: 18"